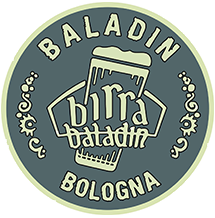 Baladin Bologna
A new "creature" of Teo's has opened its doors right in the heart of Bologna: Baladin Bologna at Mercato di Mezzo!
The place spreads over two floors. The first overlooks the covered square with all its shops; people can sit at one of the many available tables and drink and eat local or national dishes.
The second is in the basement and includes two rooms, with about 30 seats. Two bars are available: 6 taps on the ground floor, 6 taps in the basement.
Baladin Bologna serves gourmet dishes made with daily fresh produce. Burgers are made with ingredients such as La Granda raw beef (Slow Food Presidium of the Piedmontese cattle breed) or mortadella from Bologna. Sandwiches, snacks, salads and desserts are also on offer.
Baladin Bologna also serves our Baladin soft drinks.