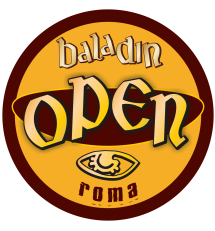 Open Baladin Roma
Open Baladin Roma serves over 100 bottled beers from the best Italian brewers, but that's not all! 40… yes, FORTY draft Italian beers representing, in just one place, the best that Italian craft brewers have to offer. Plus a selection of international beers.
The Open Baladin in Rome has a more ambitious menu, with delicious daily specials as well as tantalizing snacks, such as the legendary fatate - freshly made potato chips flavored with unique aromas, from licorice to garlic, pecorino cheese or sweet paprika - our scrocchette, flavorsome sandwiches created by Gabriele Bonci, or the luxurious desserts that will seduce anyone with a bit of a sweet tooth.
The magic atmosphere of Open Baladin, combined with the magic of Rome, is just too charming to miss.