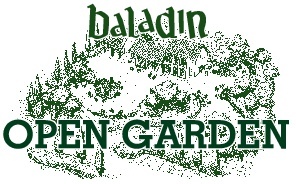 Baladin Open Garden
"Because Beer is Earth!": this is the essence of Baladin Open Garden. A place for sharing and where you can experience the connection between nature, farming, live beer and much more!
A place where you can experience quiet moments of rest and peace with your family and friends, in harmony with nature. If you want to find out more about the Baladin philosophy, come and listen to our tales on Sundays, visit the brewery, experience the processing of cocoa and coffee beans at the farmhouse, or see how old varieties of grains are ground with our stone mill to then produce the Baladin micche (bread loaves in the local dialect).
Visitors can fully appreciate the experience at the park by spending the night in one of five "agro-nests" on the hill, next to the farmhouse. This has been made possible thanks to the cooperation with Fabio Revetria and Lara Sappa, creators of StarsBox. Guests who stay over the night can enjoy their breakfast at Casa Baladin, which they can reach with electric bicycles provided by Repower. Baladin has been partnering with them for many years to improve energy efficiency and the use of renewable sources.
In summer (June-September)
The self-service restaurant will offer Roman-style pizza, vegetarian and vegan dishes, hamburgers, grilled meat and Baladin pork shank (reservation required). Plus, 16 live beers on tap and our Baladin soft drinks. For mixology lovers, our bartenders will serve tasty cocktails made with beer and Beermouth.
Wide open air spaces and two large indoor rooms in case of bad weather.
On Sundays, we open in the morning! Start with a visit at the brewery (advance booking is required), then try one of the workshops at the Rac-contadino market, accompanied by Baladin beers. If you wish, you can shop at the market and, upon prior reservation, cook your products (meat included) on the braziers provided for free. Throughout the day, kids can play in the park and participate in the many fun activities organized by our expert staff. On the first Sunday of the month, bread making classes for grown-ups and children.
To make our beer and food even more enjoyable, we have prepared a rich program of special events every day of the week. Click here to find out more about your Summer at the Garden.
Baladin Open Garden is now plastic free: water is available on tap and - just as beer and soft drinks - poured in biodegradable glasses. Food is served with compostable plates and cutlery.
To relieve you from the summer heat, a cube shaped dispenser of scented water, covered by hop plants, will refresh adults and entertain children.