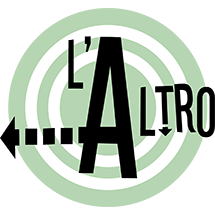 L'Altro - Cuneo
L'Altro Baladin is an alternative place to visit for a glass of live beer and some quality food. If you are looking for something to drink, L'Altro Cuneo serves Baladin draft and bottled beers.
The Baladin and Lurisia soft drinks are also available, as well as a great exception: a local wine list.
The kitchen offers an extended menu, with a particular focus on PGI pasta from Gragnano: bronze die pasta slowly dried at low temperatures to preserve all the aromas of 100% Italian durum wheat. Every week, our chefs prepare a changing selection of seasonal sauces to always offer fresh and new tastes. For those who are not in the mood for pasta, many other dishes are available: salads, mixed platters, bruschetta and the all-new "big toasties".
L'Altro also features a wide range of ice creams to take away or eat in. The project stems from the cooperation with "GELIDEA", a craft ice cream producer from Fossano whose work is based on the obsessive care for its products - 100% free from chemical aromas.
Customers can also enjoy fruit salads, smoothies, fruit and cream sundaes.